Own your style with one of the most popular pieces of jewellery. Mix and match, and layer your necklaces for a defining personalization, or showcase a single pendant as a staple piece. Whatever your preference, we have something for everyone.
Showing
1 - 1 of 1 results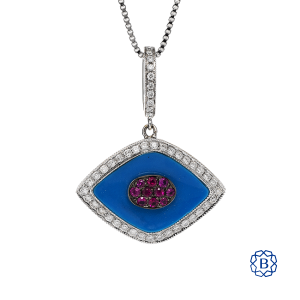 2,650

CAD

1,155

CAD

Save:

1,495

CAD

(56%)
Showing
1 - 1 of 1 results
Necklaces are universal pieces of jewellery which can be worn in multiple ways by men and women alike. From classic and dainty to bold and chunky, necklaces can be worn with anything from t-shirts and sweaters to sweeping ball gowns and formal outfits.
If you're looking for a fine jewellery necklace in Canada, there are plenty of options to choose from. You have access to multiple choices of styles, from popular cable chains to heavy chokers and long pearl necklaces, just to mention a few. Add to that an infinite array of pendants and charms, and you will have a boundless universe of choices with which to transform your look with fine jewellery necklaces.
How To Find Your Perfect Necklace
Once you start searching for the perfect necklace as a gift to yourself or your significant other, there is no need to limit yourself to only one piece of jewellery: with the recent trend for layered and bold, you can mix silver and white gold, layer gold necklaces with diamonds, and choose meaningful pendants or charms to accentuate your look and create a perfect stack.
Whether you're looking for that one and only special diamond necklace for your little black dress or a fancy necklace with charms to add to your stack, you can start by choosing an optimal length for your necklace. When creating a layered necklace, start with the shortest chain, with gold choker chains, pearl, and diamond necklaces being among the most popular choices.
Why Shop for Fine Jewellery Necklaces with Barry's Jewellers?
If you're looking for gold or diamond necklaces near you in Ontario, you are at the right place: Barry's Jewellers in Canada offers the largest selection of fine jewellery necklaces and pendants with pearls, diamonds, and gemstones for everyday wear and your most special life events. Shop with us online or visit our store in Burlington for our extensive selection of fine jewellery necklaces.