Priced at a fraction of the cost of a natural, mined diamond, Lab-Created offers
the ability to obtain high quality diamonds without sacrificing quality, ethics, or environmental standards.
Showing
1 - 2 of 2 results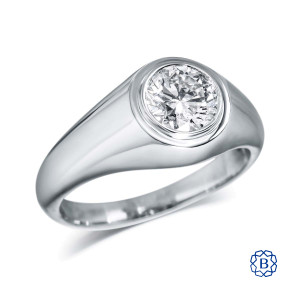 9,150

CAD

5,490

CAD

Save:

3,660

CAD

(40%)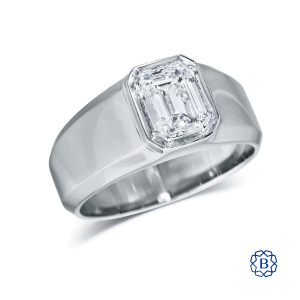 12,600

CAD

7,560

CAD

Save:

5,040

CAD

(40%)
Showing
1 - 2 of 2 results
With world-class celebrities among the latest wave of popular consumers of lab-grown diamonds, it is no wonder the appeal of these stones is impossible to resist. Don't let the term 'artificial diamonds' confuse you into thinking that lab-grown diamonds are fakes or diamond look-alikes - synthetic diamonds have absolutely the same characteristics as mined diamonds, except for the fact that they are grown in labs, eliminating ethical concerns about their source.
Why Choose Lab-Diamond Jewellery?
Since the process of growing lab diamonds resembles that of natural ones, lab-grown diamonds are by no means cheap. It takes as much time, skill, and effort to cut lab-grown diamonds as it does for mined stones, and requires the same process when it comes to grading and certification. Still, synthetic diamonds offer considerable price savings by cutting out the middleman, which results in a 10% to 40% lower price than that of mined diamonds with the same 4C quality characteristics.
Meanwhile, lab-created diamonds not only look the same as mined diamonds, are graded under the same system, and have the same chemical and physical properties, while also being real diamonds. What is more, synthetic diamonds are 100% conflict-free and ecologically-friendly stones which don't require mining and do not cause a heavy toll on the environment. Lab diamond jewellery embodies exclusivity, perfection, and care.
Shop for Lab-Grown Diamonds with Barry's
If you're looking for lab-grown diamonds near you in the Greater Toronto Area, take a look at our widest selection of lab-diamond jewellery in Canada with Barry's Jewellers in Burlington.
Our collection consists of all types of lab-grown diamond jewellery, including lab-grown diamond engagement rings, lab-grown diamond earrings, pendants, and bracelets. At Barry's, we have carefully curated the most exclusive pieces of lab-grown jewellery for all tastes and budgets, appealing to even the most demanding buyers.